9" Pyramid
Welcome to the nine inch flying Pyramid page. It is our flagship product and is a gem to fly. This was the first rocket designed for the company and the other kits are derivations from this one. This rocket flies at least 400 feet on a G40 and recovers majestically under two nylon parachutes. This kit is quite expensive but worth every penny. Nylon parachutes are essential for this recovery system and there is a lot of balsa in the airframe. Both of these drive the cost and quality up. This rocket has been flown on a G80 and the airframe can handle a lot more.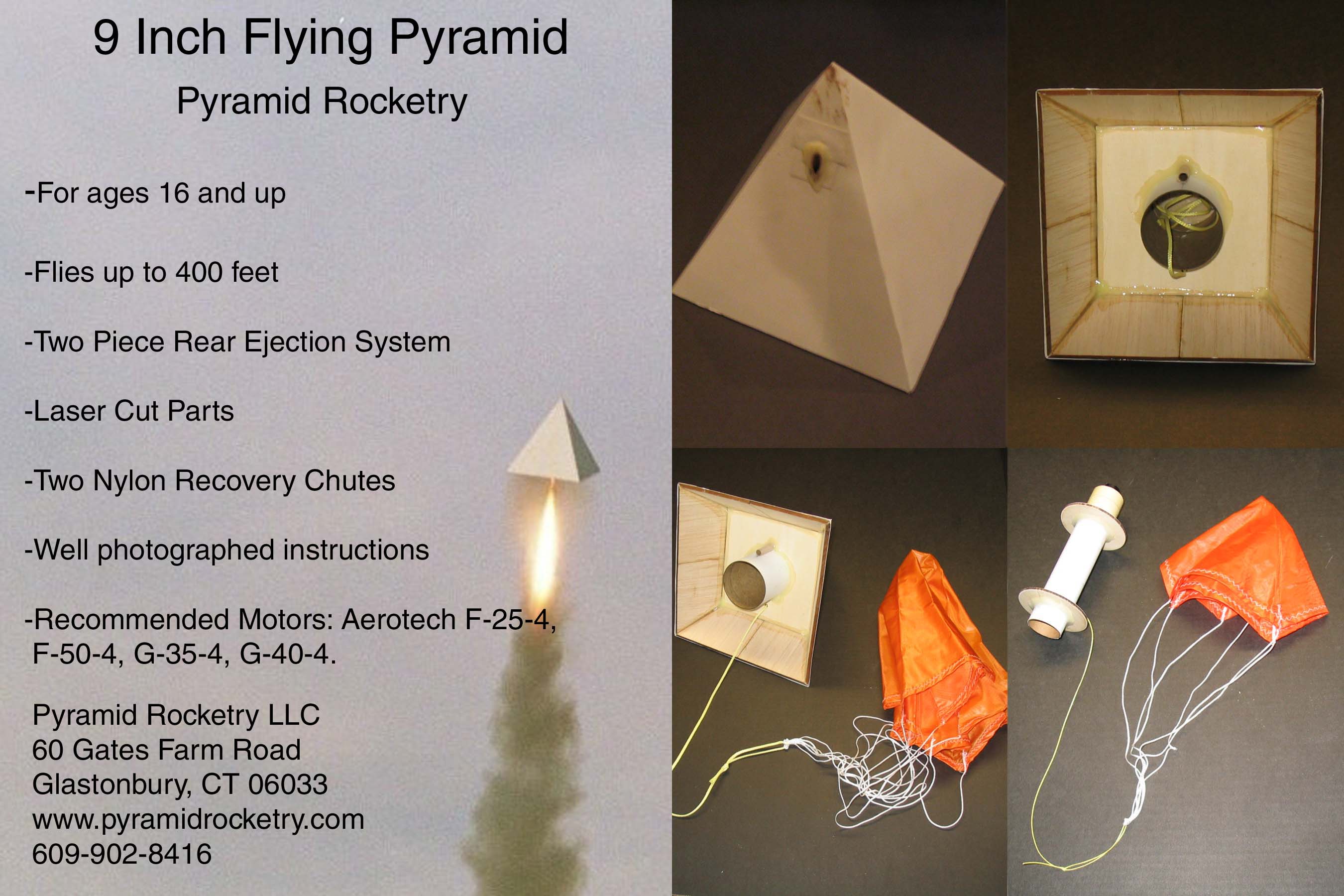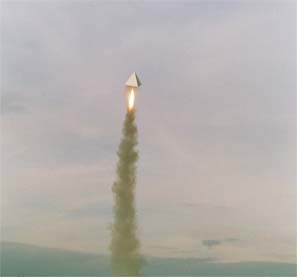 Basic Pyramid that flies on Aerotech F and G motors.
Innovative two piece recovery system!
Rear recovery system utilizing a 9 and 24" nylon parachute, and heavy duty Kevlar.
The parachutes are packed in between the centering rings.
Flies up to 400' on an Aerotech G-35-4 motor.
Precision laser cut balsa wood and aircraft grade plywood parts.
Complete instructions with pictures.
$59.95 42.00 plus shipping and handling
Recommended Motors:
Aerotech F-25-4, F-50-4, G-35-4, G40-4, G-80-4