3" Mini Pyramid
Welcome to the three inch flying Pyramid page. It is the simplest of the kits since it does not need a parachute for safe recovery. It flies on the mini motors made by Estes and it provides exciting flights in small spaces. This is a great rocket for large back yards.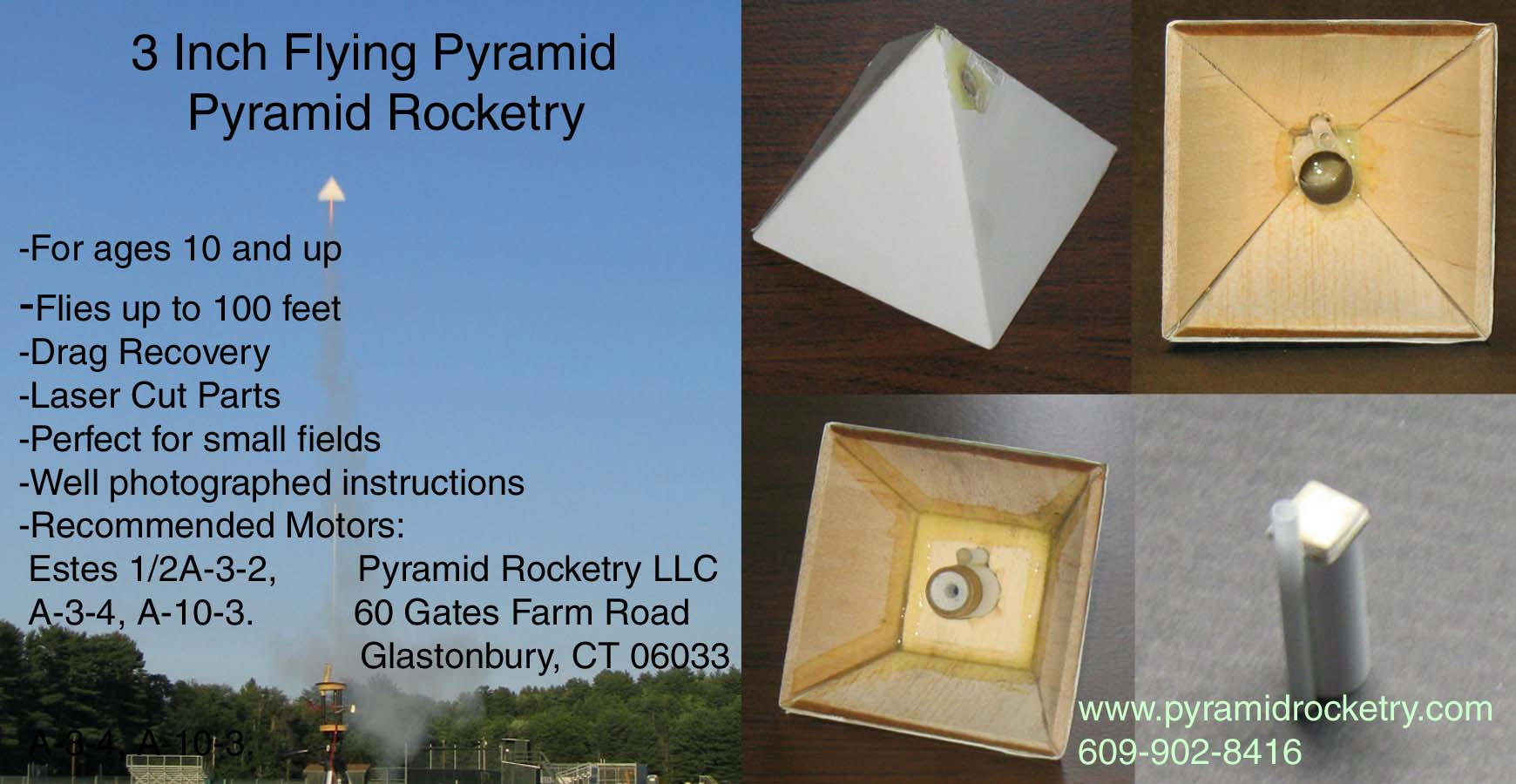 Simple pyramid that flies on Estes micro motors.
Recovers via drag recovery.
Perfect for backyard use! Flies up to 100' on an Estes A-3-4 motor.
Precision laser cut balsa wood and aircraft grade plywood parts.
Complete instructions with pictures.
$9.95 7.00 plus shipping and handling
Photo below: Inside of Pyramid before flight